Bold Flavors for a Bright Life
A plate for every palate, a place for every occasion.
Daily options and discoveries for lovers of culinary arts, celebrations, and simply good food. Nourish your body and feed your soul.
Legend Gluten Free Vegan Heart Healthy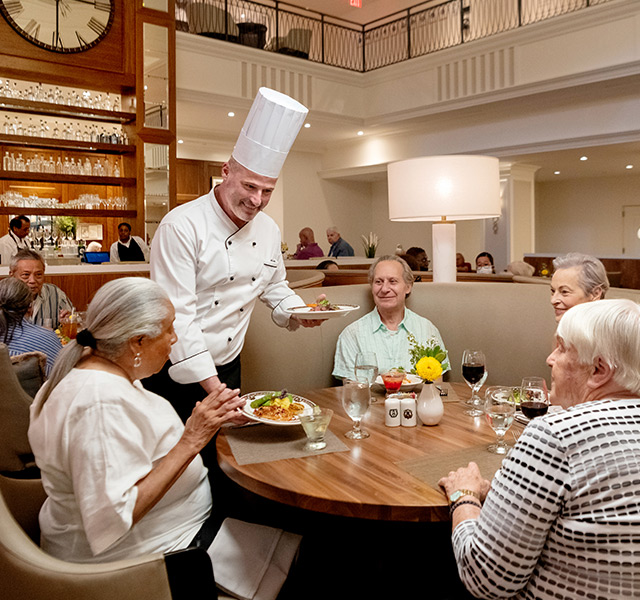 W Room
Full-service restaurant set among a stunning two-story atrium. Warm, comfortable, and inviting with an expansive menu offering breakfast, lunch, and dinner daily.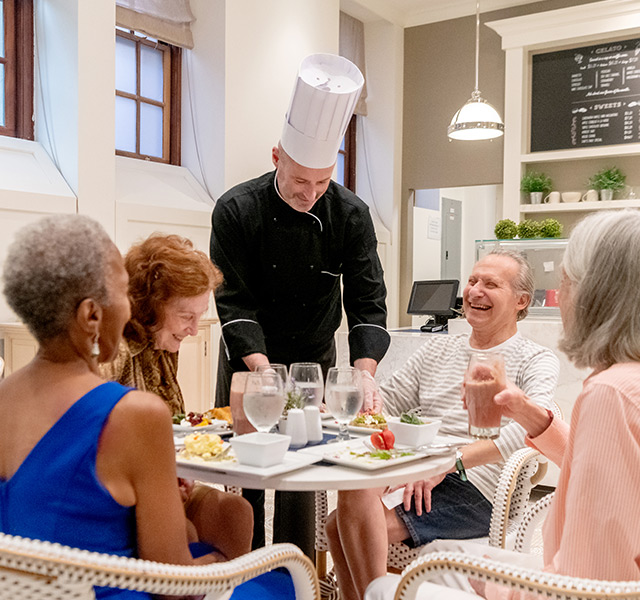 Willow + Clark ​
Hot spot European-style café is always buzzing with conversation, fresh brew, and specialty pastries. Perfect for breakfast and lunch, made for here, or to go.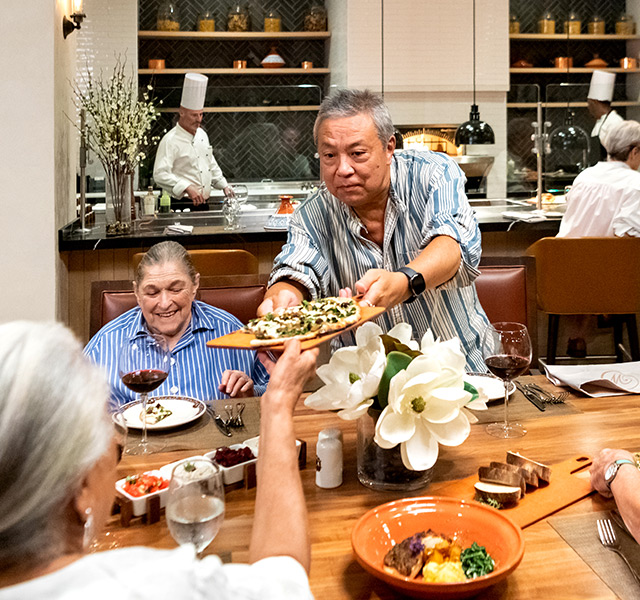 Gustoso
A casual and cozy favorite serving up small plates, and Mediterranean-inspired dishes. Everyone loves an open-kitchen concept with chef's counter seating and a stone-hearth as the centerpiece.
Flexible Spending Plan
Enjoy a credit you can put toward dining, amenities, or other services.
Learn More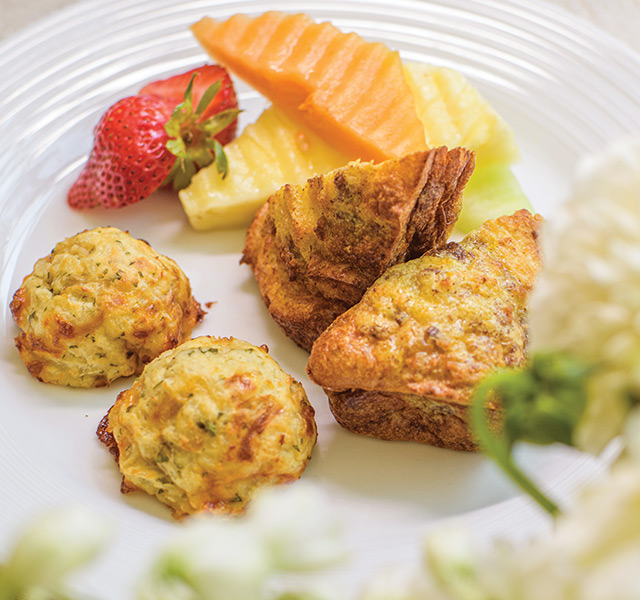 Gourmet Bites Cuisine
Protein-packed, nutritionally balanced meals served as bite-sized hors d'oeuvres. No assistance needed.
Learn More