A World of Possibilities in Brooklyn
Because life's too short to settle.
Just like the city itself, you have the freedom to express and enjoy yourself any way you want. Define happiness on your terms, not ours. Whether it's early mornings and busy days or slow starts and late evenings, we'll support you every step of the way.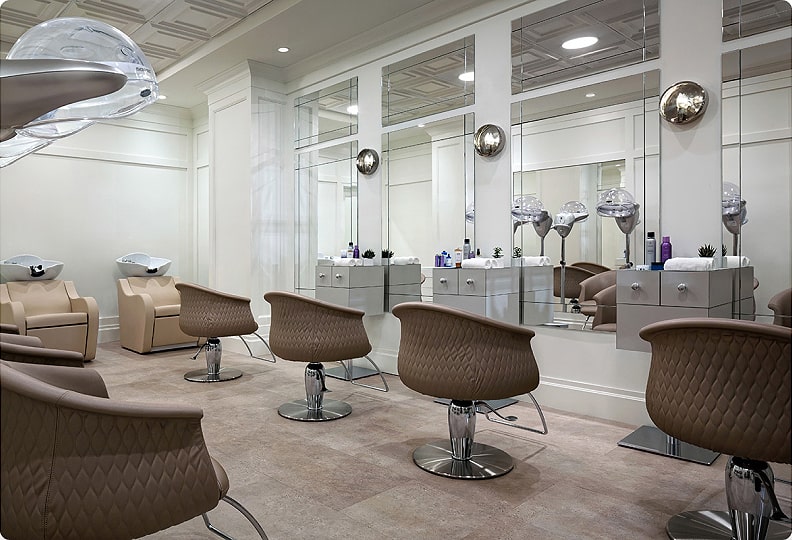 Indulge Salon & Spa
Go on, you deserve it. Pedicure or haircut? How about a scalp massage? Self-care is in session.
Treat Yourself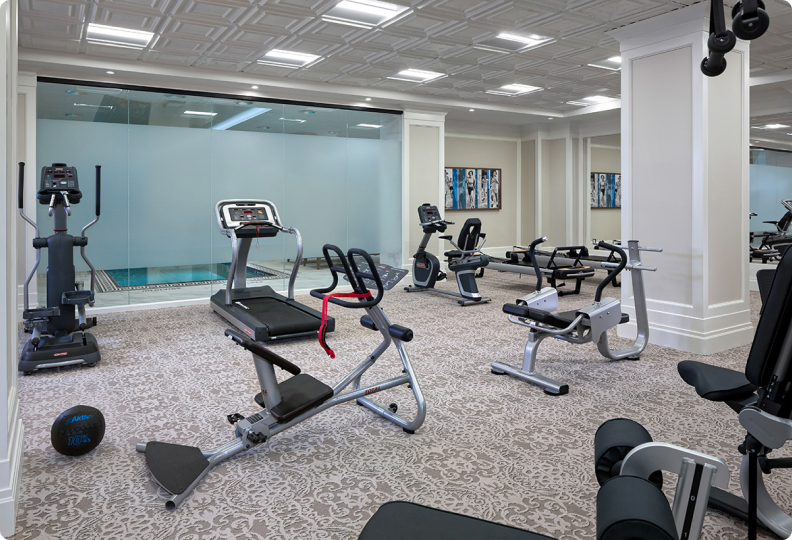 Fitness
With state-of-the-art equipment, and a space expertly-designed to reach your goals, get moving on your own terms.
Find the Right Fit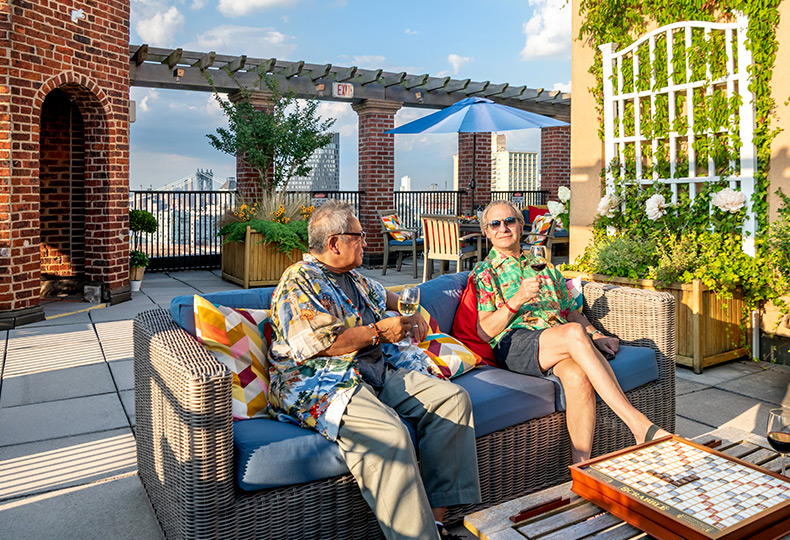 Happenings
What sounds fun today? An outing at Brooklyn Botanical Garden, a matinee at BAM, wine tasting at the local bottle shop, or happy hour on the roof deck? The choice is yours.
Or Do Them All!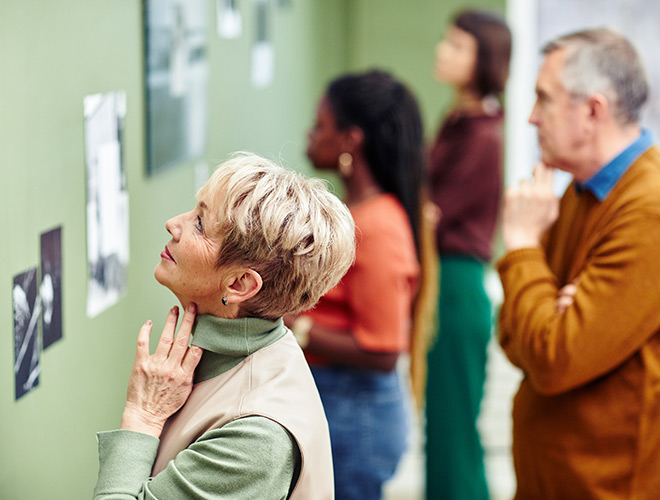 Partnerships
Because we're better together. Local and national partnerships keep us at the cutting edge, and you, on your toes. We're committed to bringing you the very best of everything.
Explore Our Partnerships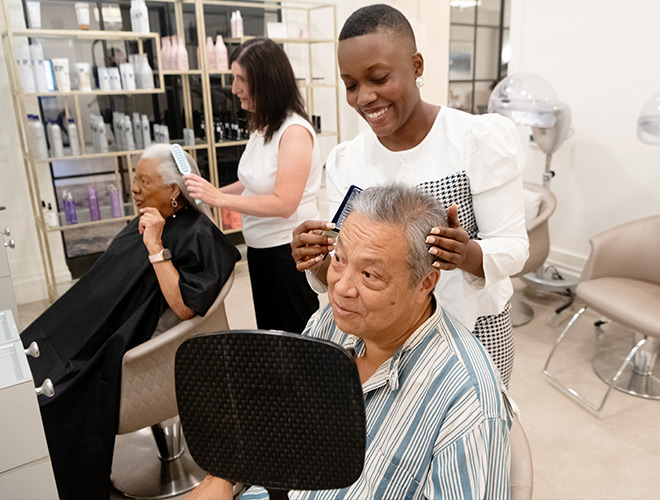 Flex Spending
Finally, a community where the finances fit you. Flexible spending enables independent living members to make their own choices about what they eat, do, and enjoy. Plain and simple.
Make Your Own Choices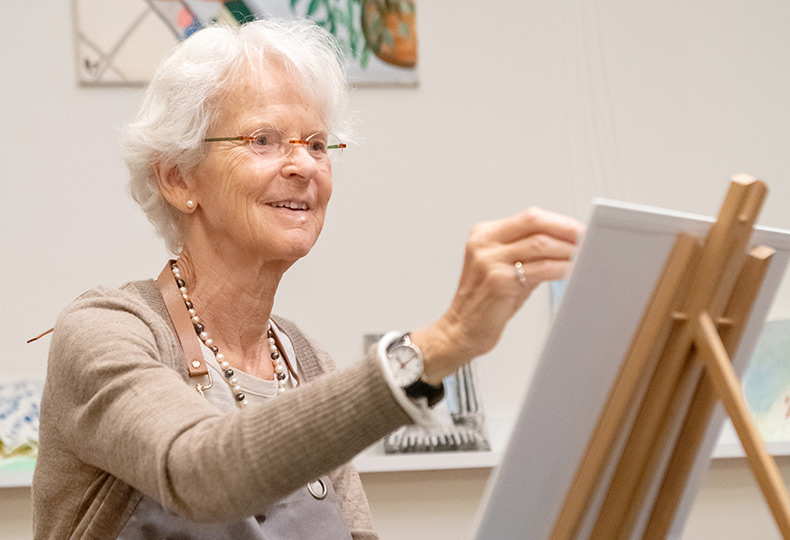 "The staff members are friendly, competent, and knowledgeable. The upkeep was absolutely spotless. For a place of that size, there wasn't a speck of dust. I was on a second floor level looking down, and the chandeliers were clean; there was no dust on the lights. The rooms were light and airy. The sizes were comparable. They have a salon, a small gym, and a beautiful outdoor space. It is in a beautiful neighborhood."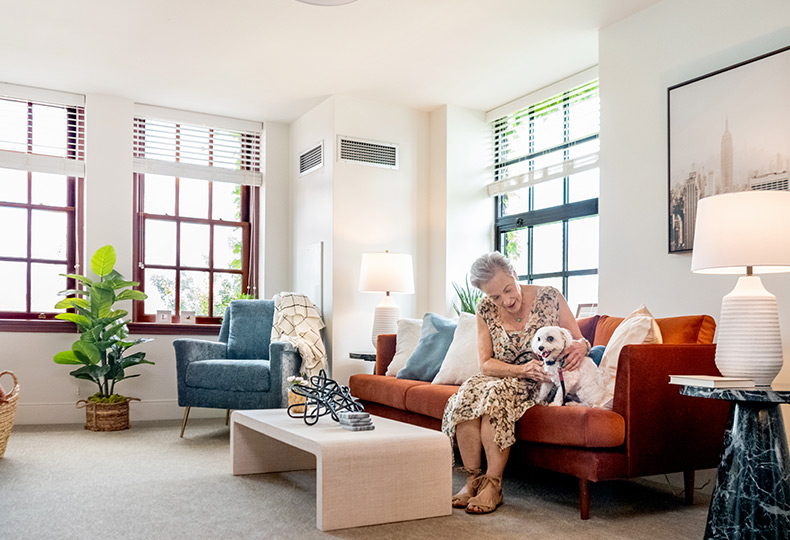 "I toured this place with my mother and was so blown away, I hope to retire here myself. Stunning views of the river and city, trips to the museum, incredible restaurants, everything brand spanking new. It has a theater, swimming pool, pool table, a small gallery, a bar, and best of all, pets allowed. Go visit. It's truly unforgettable."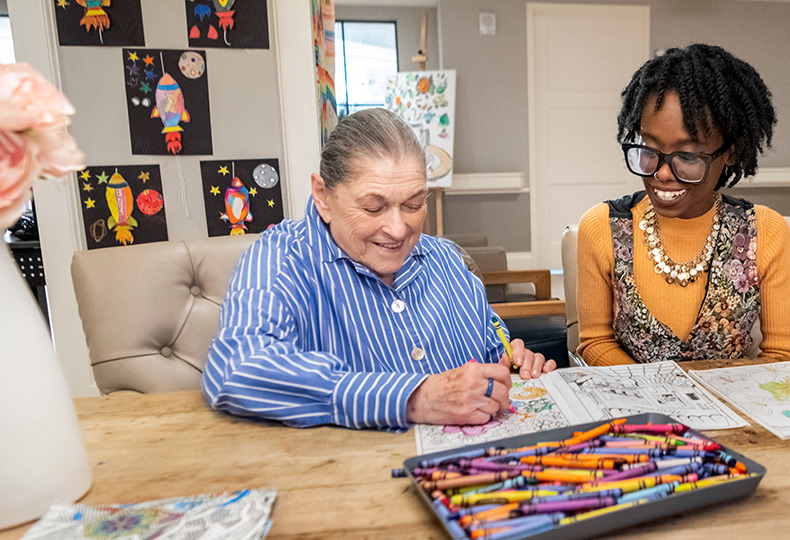 "Incredible community with family/service oriented, and knowledgeable team members. Highly recommend."