Nourish Your Body. Feed Your Soul.
Prepare for a journey of sumptuous flavors at
The Hacienda at the River.
Immerse yourself in heavenly cuisine that celebrates culinary excellence. Fresh, delicious food promotes healthy living. Heal your body one recipe at a time as our expert chefs guide you through a world of flavor. With sweet and savory dishes customized to your liking, our kitchen is your gateway to unforgettable culinary experiences.
Legend Gluten Free Vegan Heart Healthy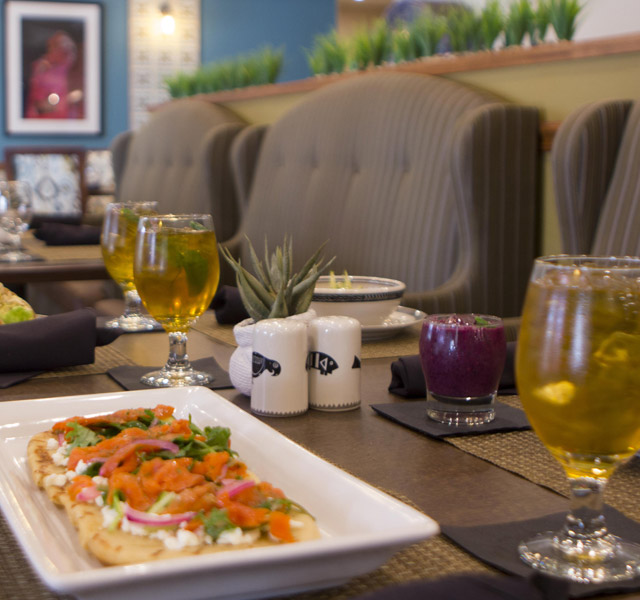 Hacienda Home Kitchen
Gluten Free Vegan Heart Healthy
In the Hacienda Homes, as in many homes, the kitchen is the center of activity. In its warmth, people gather to share their day, break bread, and enjoy the aromas that come with ever-changing seasonal foods. Residents, associates, and visitors enjoy the camaraderie that comes with preparing and eating a meal together around the kitchen table.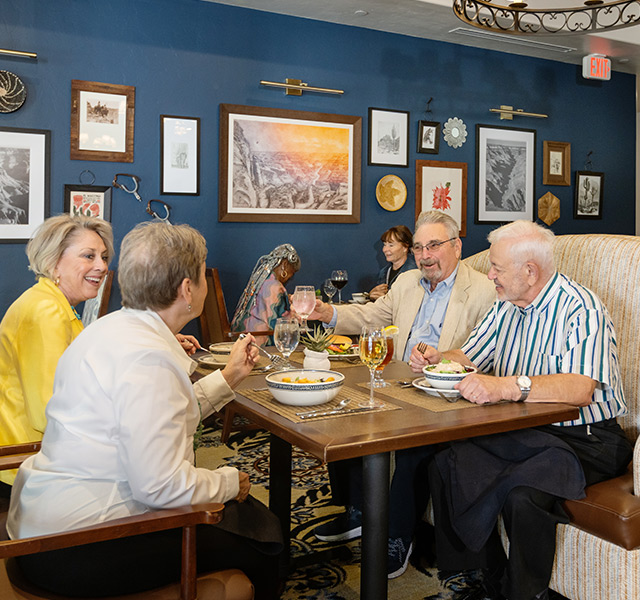 The Acacia Restaurant
Gluten Free Vegan Heart Healthy
Join us in a setting known for its relaxed atmosphere and wholesome, restorative meals. Meals are prepared with an emphasis on the freshest farm-to-table ingredients (some from our own gardens). This all-day dining venue serves a menu that showcases Chef Dave Sullivan's delectable creations and dessert selections from our Pastry Chef, Andy Du. Share stories and laughter as you gather around the table to nosh with friends.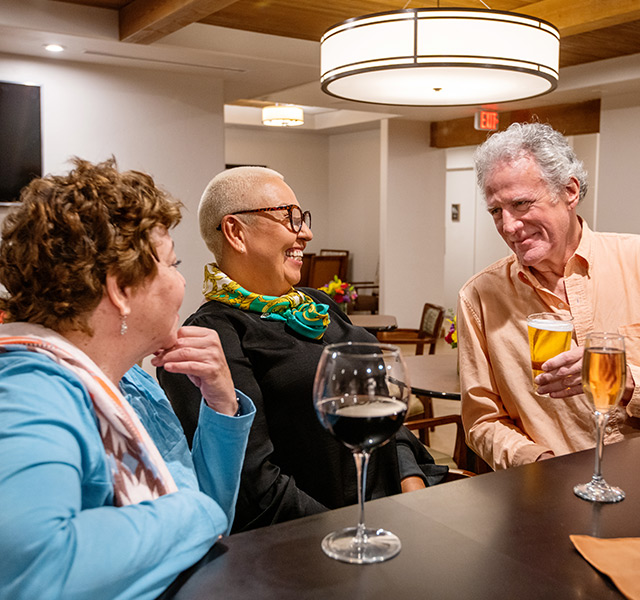 Gallery Bar
Join friends and toast to a day well made. Choose from a large selection of top-shelf liquor, wine, and beer. Sit back and enjoy a drink together as you make plans for your next great outing.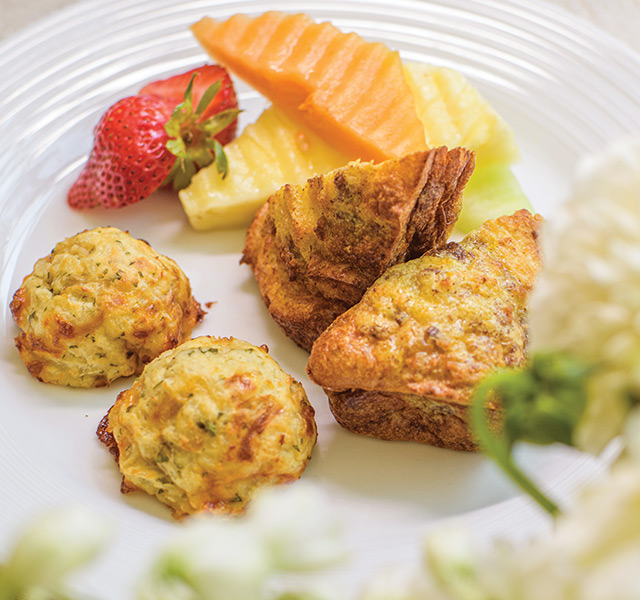 Gourmet Bites Cuisine
This groundbreaking signature program enhances your independence and brings back the joys of dining. Devour protein-packed, nutritionally balanced meals served as bite-sized hors d'oeurvres. No assistance and no utensils needed.
Learn More
Flexible Spending Plan
Maximize your freedom, prioritize what you want, and budget life around your choices. Enjoy a credit you can put toward dining, amenities, or other services. No two days look exactly alike, so why should your budget?
Learn More