A World of Possibilities in Tucson
So much life to live, so much to do, and so much to see beside the river.
Life flourishes here. Engagement takes on new meaning here at The Hacienda® at the River. Immerse yourself in plentiful opportunities that promote socialization, stimulate the mind, and strengthen the body — all with a sense of purpose and accomplishment. What inspires you and brings you joy? Go ahead, we're listening.
We tailor our program offerings to meet your specific needs and preferences. We take an individualized assessment of your physical capabilities, cognitive health, and behavioral metrics. We encourage each member to participate in a wide range of social activities based on your interests, passions, and physical abilities.
Discover a community of friends that embraces you and celebrates your interests. From creative arts programs to cooking classes, group outings, social gatherings, fitness classes, and so much more, there's truly something for everyone. No matter how you choose to fill your days, we're here to help you be as active as you please.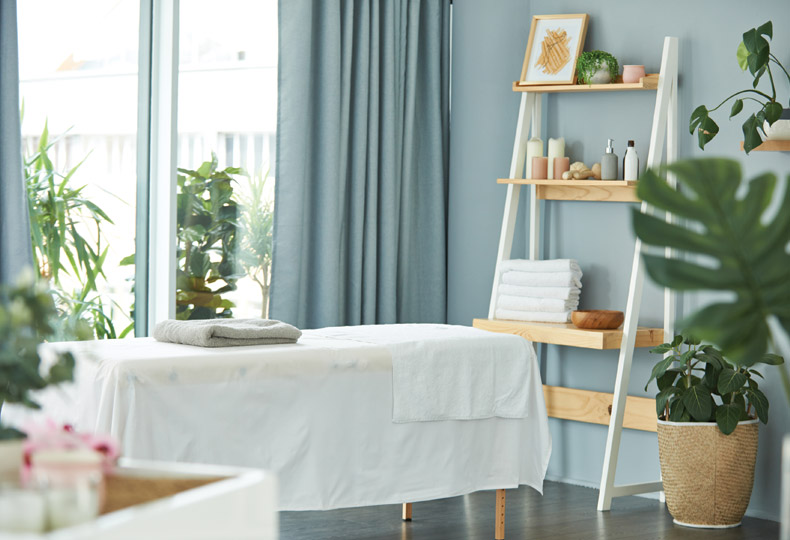 Indulge Salon and Spa
Personal care and service that helps you look and feel like your best self are just minutes away.
Treat Yourself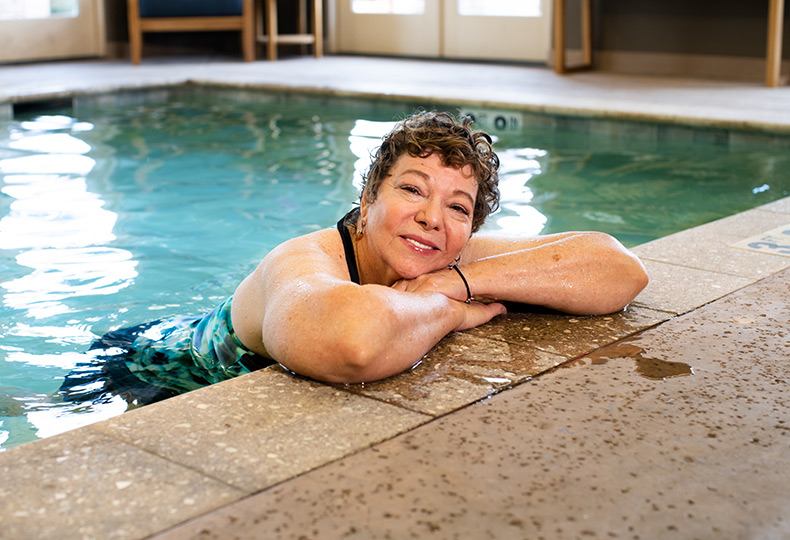 Integrative Wellness for You
Whole-person health and well-being is more than just good nutrition. Here, wellness experts help you reach your fitness goals through personalized programs where you can move at your own pace.
Get Fit
Happenings
Places to go and so many people to see. Your social calendar at The Hacienda at the River is chock full of opportunities to connect, explore, and grow. Open your world to new destinations and discoveries.
Discovery Awaits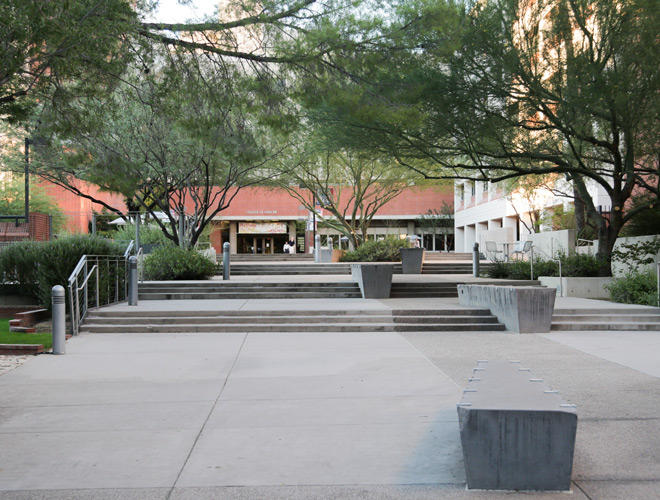 Partnerships
We nurture deep and lasting bonds with each of our partners to help engage and connect every member through discovery, entertainment, and knowledge.
Explore our Partnerships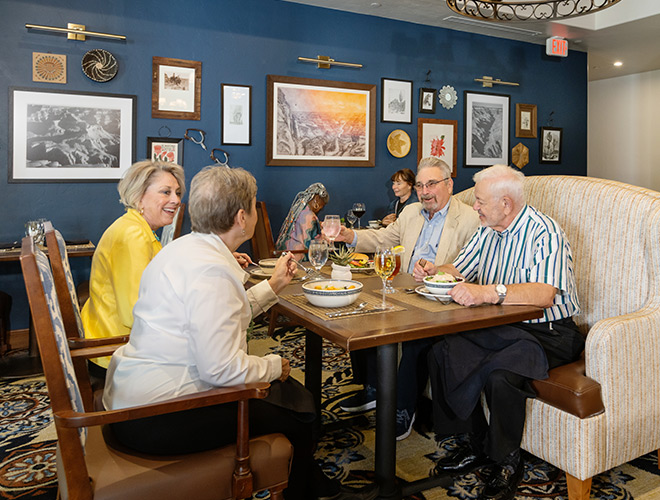 Flex Spending
Flex your passions. Budget your new life with a flexible spending plan that fits your lifestyle. Flex spending empowers you to make your own choices about what you eat, do, and enjoy.
Make Your Own Choices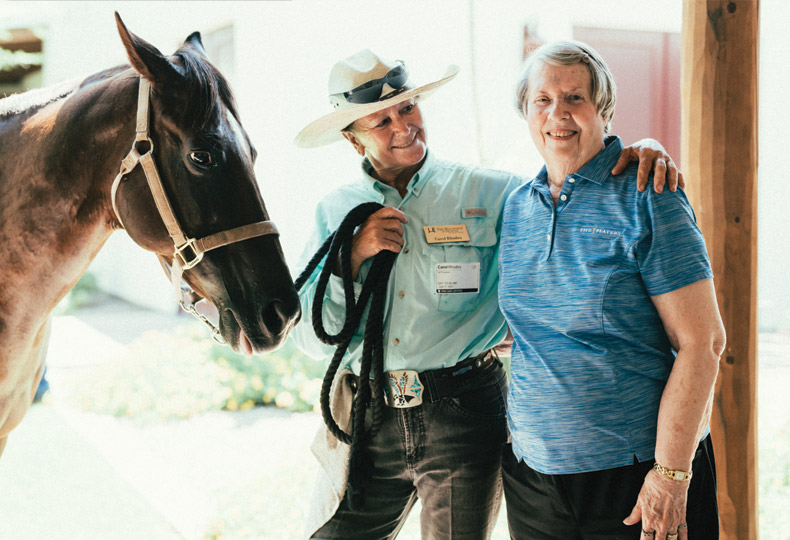 The staff members are friendly, competent, and knowledgeable. The upkeep was absolutely spotless. For a place of that size, there wasn't a speck of dust. I was on a second floor level looking down, and the chandeliers were clean; there was no dust on the lights. The Rooms were light and airy. The sizes were comparable. They have a salon, a small gym, and a beautiful outdoor space. It is in a beautiful neighborhood.
Agatha H.
The Hacienda at the River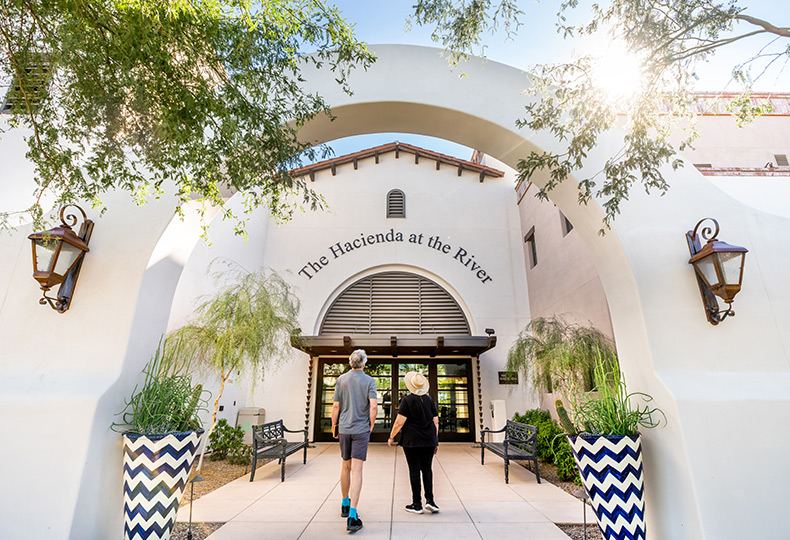 I toured this place with my mother and was so blown away, I hope to retire here myself. Stunning views of the river and city, trips to the museum, incredible restaurants, everything brand spanking new. It has a theater, swimming pool, pool table, a small gallery, a bar, and best of all, pets allowed. Go visit. It's truly unforgettable.
Luke S.
The Hacienda at the River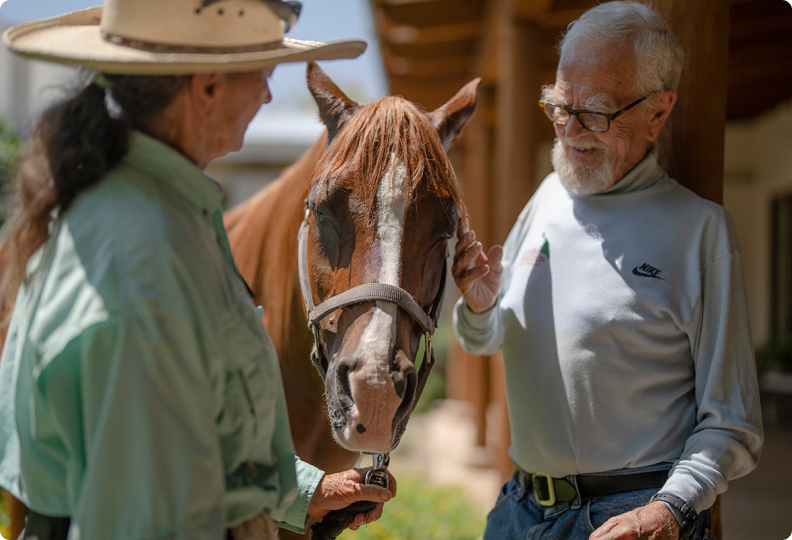 Incredible community with family/service oriented, and knowledgeable team members. Highly recommend.
Theo V.
The Hacienda at the River
Contact Us
We're happy you're here.
Questions? Interested in a tour? Want to attend one of our events?
We're excited to meet you.
Fill in the form, or call us at 520-485-1060 to learn more.