Enrich your life with comfort, convenience, and style
Who said you can't have it all? Your wish is our command.
A more robust life is right at your fingertips. If you're looking for the right ingredients that make for an ideal senior living destination, we just might have the perfect recipe. Start with interesting people, add in some down-home services, and a community carefully engineered to meet your every desire. How's that for a winning mix?
Come enjoy casual elegance and modern amenities with a Southwestern flair. Move about freely within our open floor plans. Enjoy state-of-the-art modern kitchens, designer appliances, and a community built to cater to your every need.
No expense is spared and no corners are cut. We're focused on your total health and well-being with everything you need to support easy living. Come see for yourself why The Hacienda at the River is the place you've been searching for all along.
24/7 Staff Support
Administrative Services
Beautiful Outdoor Spaces
Brain Café
Complete Building, Residence and Grounds Maintenance
Delicious, Healthy Meals
Dynamic Community Life Calendar
Dynamic Local Partnerships
EngageVR Virtual Reality Program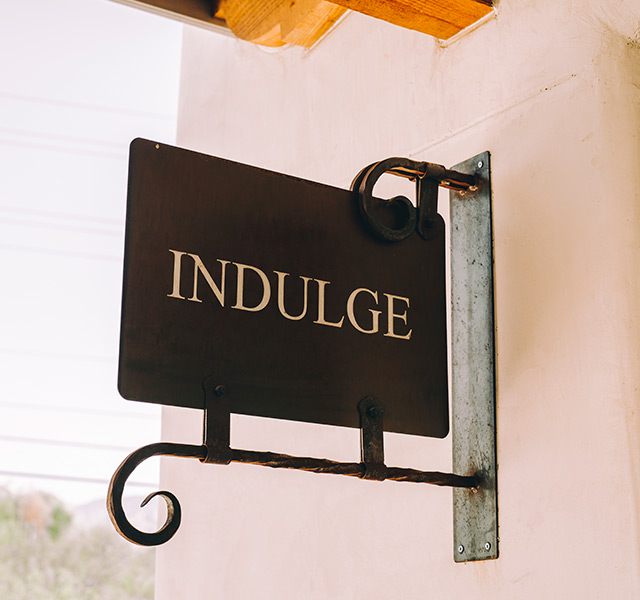 Spa & Salon
Indulge in some "me" time.
Retreat to wellness and enjoy a refreshing experience at our members-only salon and spa.
Treat Yourself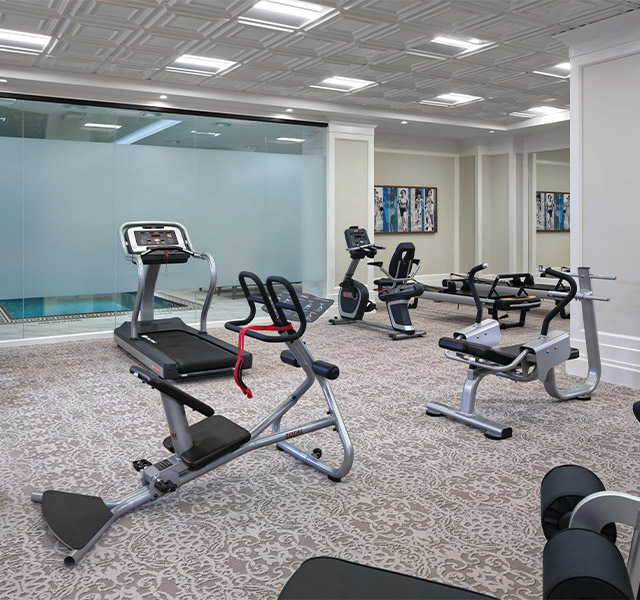 Fitness
A guided path to your best self.
Get your sweat on with state-of-the-art equipment, wellness experts, and a space designed to help you reach your personal goals. We're here to help you get moving on your own terms.
Get Fit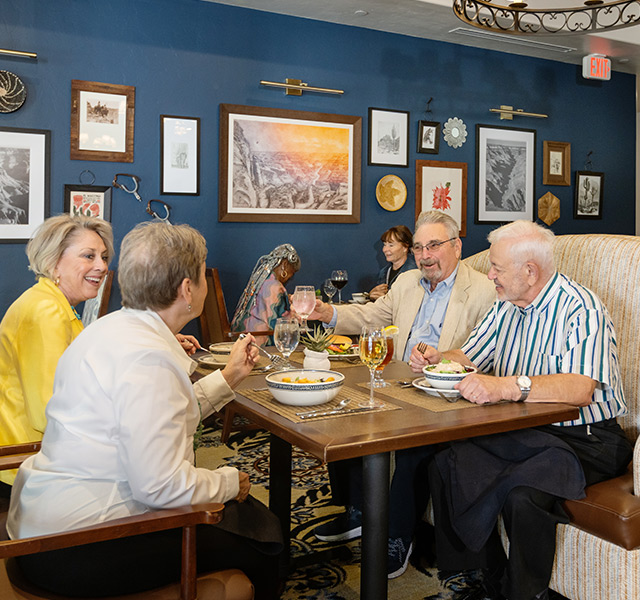 Flex Spending
All the choices are yours.
Flex your passions. Budget your new life with a flexible spending plan that fits your lifestyle. Flex spending empowers you to make your own choices about what you eat, do, and enjoy.
Make Your Own Choices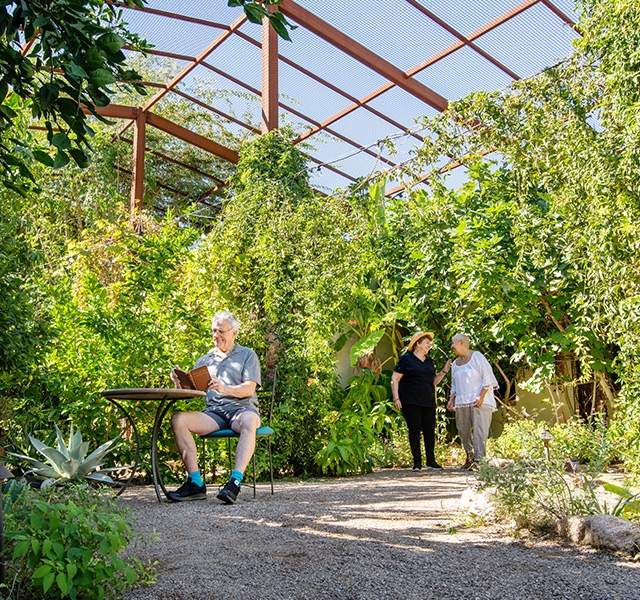 The Gardens
Take a walk in the healing gardens.
Discover a rich, hands-on experience that truly nourishes the mind, body, and spirit.
Grow with Us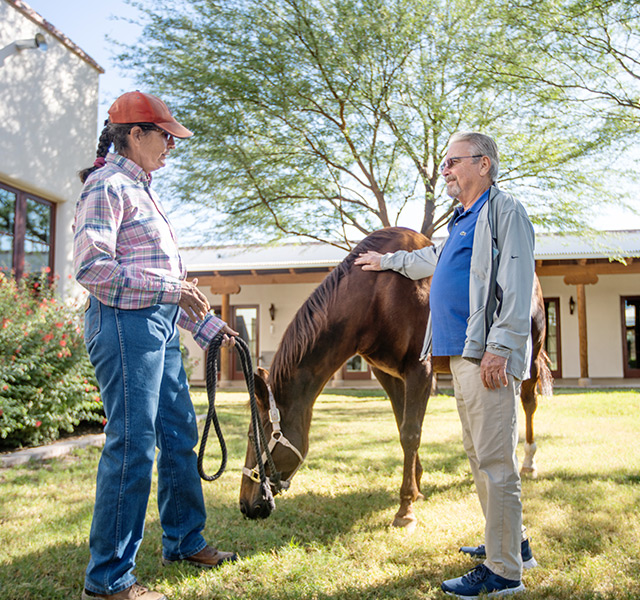 Equine Programming
Find your own unique balance.
Horses are an important presence in the Hacienda community. As those who have lived on farms and ranches know so well, living and working with animals add a unique and rich dimension to life. Caring for another helps bring purpose and meaning, teaching a common sense that leans toward resilience, self-reliance, and problem-solving.
With In the Presence of Horses®, on-site equine programs help promote members' physical and emotional well-being through touching, grooming, interacting with, and for some, riding horses.
Learn More