Integrative health and well-being
Discover your path to longevity and vitality.
Enroll in your own well-being at The Hacienda at the River®. As an integrative wellness community, the care practices and programs of The Hacienda promote well-being through spiritual radiance, physical vitality, and social engagement so that residents and guests truly thrive.
Expert professionals work with you to help you feel and be your very best. Make progress at your own pace, and enjoy flexibility with our robust engagement and wellness programs.
Be sure to take advantage of complimentary transportation to our sister community, The Hacienda at the Canyon®, for full access to additional options, including the bocce court, putting green, fitness center with state-of-the-art equipment, movement studio, outdoor heated pool, and more.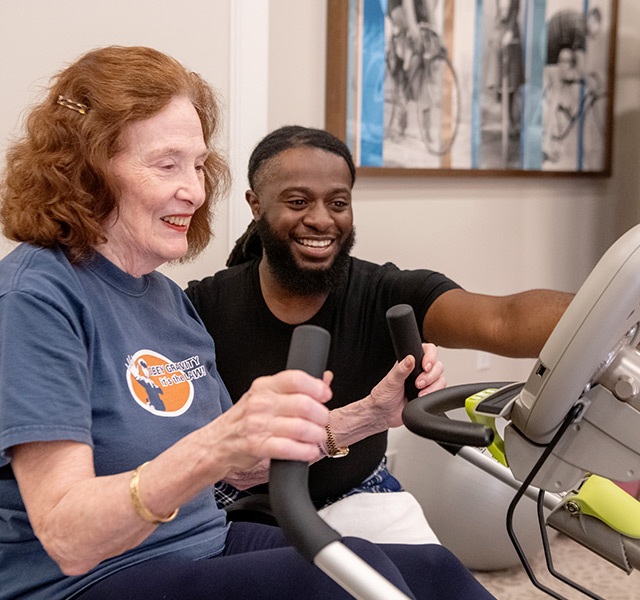 Renew Fitness and Wellness Center
We believe wholeheartedly that each member organically discovers their own path to vitality and longevity. With our Renew™ fitness center, there's something for everyone. We encourage you to go at your own pace — no pressure. Take advantage of personal training sessions and create your personalized fitness plan to help you maintain your current state of wellness, reach new fitness goals, or improve your range of motion and strength. You can even use wearable fitness trackers to help you chart your progress.
Whether you're interested in group classes like yoga and tai chi, personal training, or aquatic therapy, our programs are ever-changing and tailored to the unique needs of our members. We've got you covered.