A WORLD OF POSSIBILITIES
Live life to the fullest.
Leave your worries behind when you make Crown Cove home. Immerse yourself in a warm and welcoming community that offers a myriad of opportunities for an active social life, for stimulating your mind, and for strengthening your body.
What inspires you? We're listening, and we tailor our program offerings to meet your needs. From creative arts programs to cooking classes, group excursions, social gatherings, exercise classes, and fun-filled outings, there's truly something for everyone.
You decide how each day unfolds. From resort-style amenities and activities to the spectacular natural beauty of the California coast right outside your door, you'll find everything here that you need to thrive.
Signature Programs
Define your next adventure.
Residents, associates, and local experts share their interests and create new opportunities to connect, grow, and learn as a community. We feature dozens of classes, programs, and workshops, and you're sure to find something that piques your interest.
The compassionate, personalized care you deserve.
Through our partnership with the National Council of Certified Dementia Practitioners, we train our Naya caregivers to guide and accompany our residents through the rhythms of daily living. With empathy and understanding, Nayas communicate through validation rather than correction, helping to instill a sense of joy and purpose.
Dine with dignity.
Rediscover the joys of dining with accessibility and independence at the table. Devour protein-packed, nutritionally balanced meals served as bite-sized hors d'oeuvres. No assistance, no distractions, no utensils – no problem.
Go where the wind takes you.
Thrilling adventures await with safe, adapted group outings that defy expectations. From overnight camping trips to hot air balloon rides and everything in between, the possibilities are endless.
Experience a whole new reality.
Immerse yourself in an alternate reality. Our EngageVR virtual reality program creates transformative and immersive digital experiences that delight the senses. Visit places you've never been to for a world of new experiences — all at a time of your choosing, and from the safety and comfort of home.
Hone your mind.
Our science-based memory training, delivered in collaboration with the UCLA Longevity Center, helps sharpen your cognitive abilities, enhance your memory habits, and resolve common memory complaints.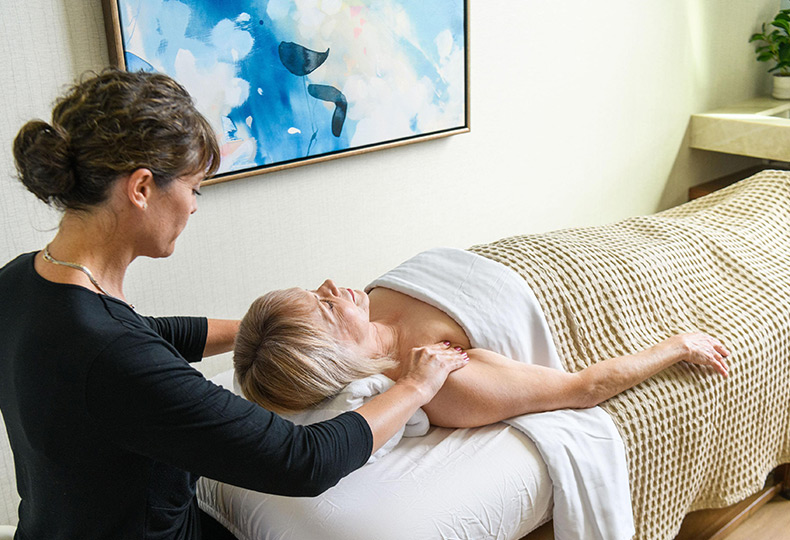 Spa & Salon
Be, feel, and look your best. A massage to relax you. A new hairdo doesn't hurt either. Why not book both? You deserve it.
Indulge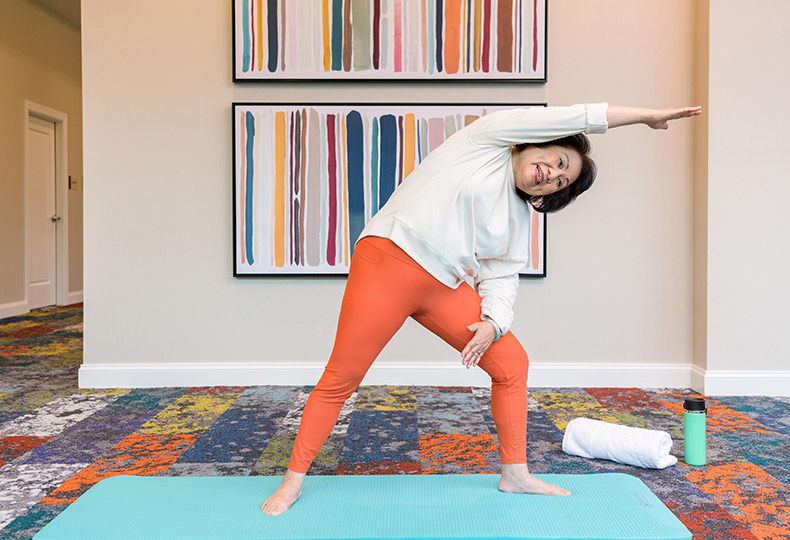 Fitness
It's no secret that greater flexibility equals greater mobility, and a focused fitness regimen will help you maintain both. Here with us, you'll reach your fitness goals at your pace with no pressure.
Find Your Fit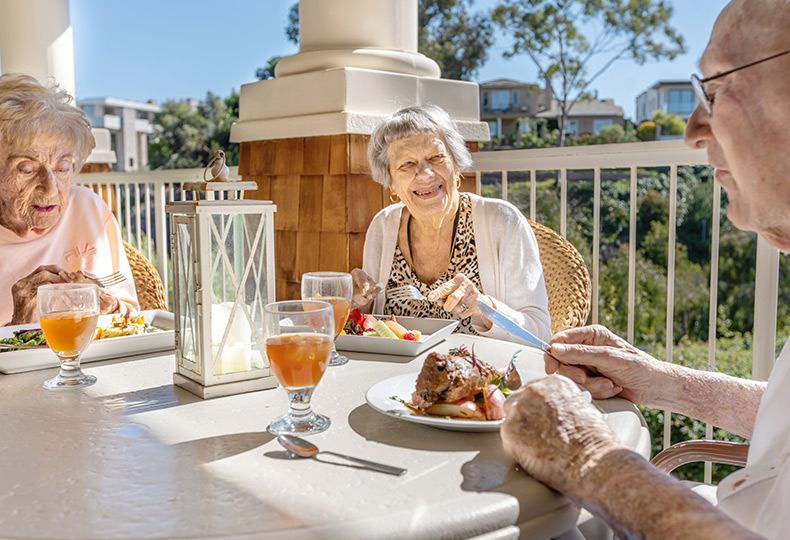 Happenings
Crown Cove offers no end of opportunities to fill your days with exciting events, classes, and outings. Enjoy!
Explore Local Events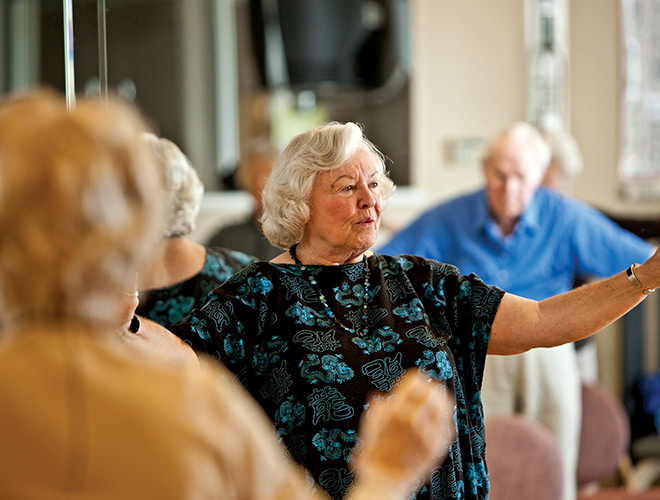 Partnerships
We're better together. Local and national partnerships keep us on the cutting edge of new services so that we can continue bringing you the best.
Explore our Partnerships
Photos
A place to live well, laugh often, and love — as they say, "Home is where the heart is." Browse our photo gallery for an up-close look at our community, living choices, and amenities.
Learn More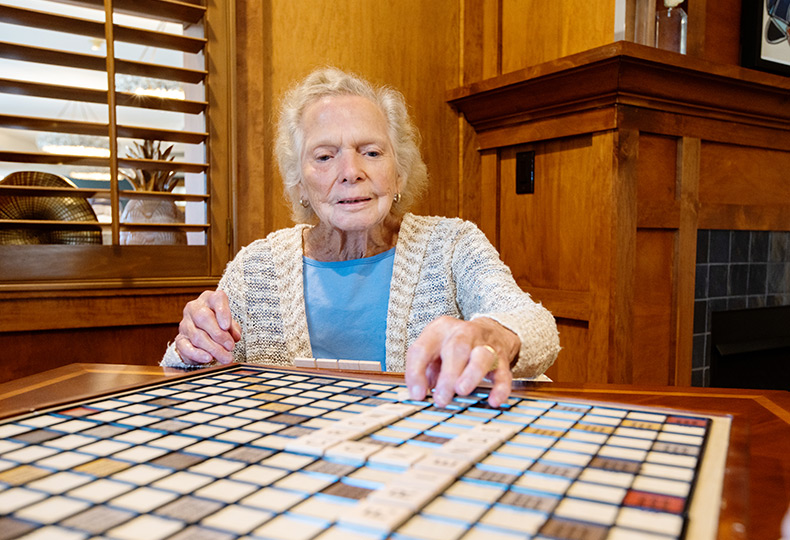 We like that the community is clean and maintained. They offer her a lot of great activities for her to participate in. The director is outstanding and my mom is very happy here. We would recommend this community to other families
Anonymous
Crown Cove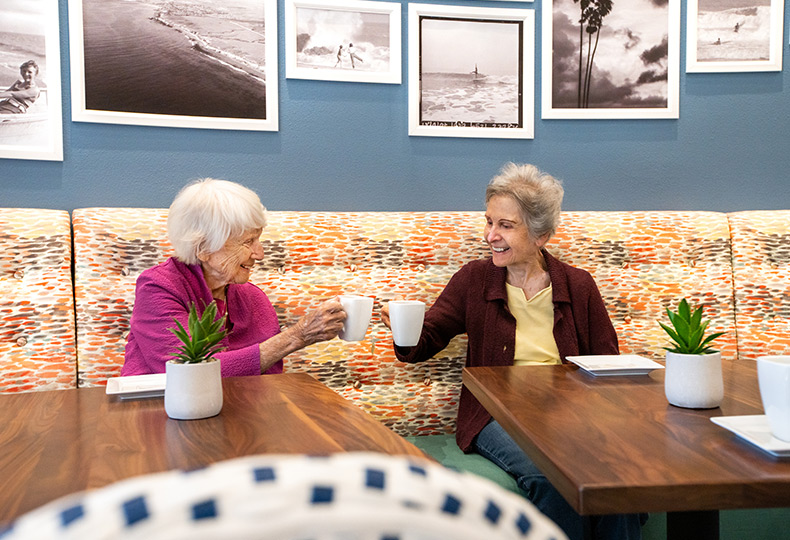 I am happy with the care from this community. The community is a clean place that seems to be maintained. My mom has caregivers that are very friendly and helpful. She also gets to sit a nice and cozy dining room with an ocean view. The food is very good and tasty and she enjoys the dining experience.
Anonymous
Crown Cove