Sagebrook Senior Living at San Francisco
Spirited city lifestyle set among some of the most upscale and desirable neighbors in the Bay Area: Lower Pacific Heights, Laurel Heights, and Presidio Heights.
Your convenience is our pleasure.
Don't worry about the small things here. Take advantage of our wide variety of on-site amenities and services designed to make your life easier. From housekeeping to scheduling a spa day in town, our comprehensive concierge services will help you with whatever you need.
Create a unique life that celebrates you.
Empower yourself every day with programs that support your ambitions and objectives. Rediscover old passions, learn new skills, and strengthen your body, mind, and spirit.
Enjoy a taste of the good life.
Dine in style and toast to good health, great flavors, and new friendships. Our chef-prepared meals are healthy and flavorful. With an ever-changing menu, you're guaranteed to find something you like.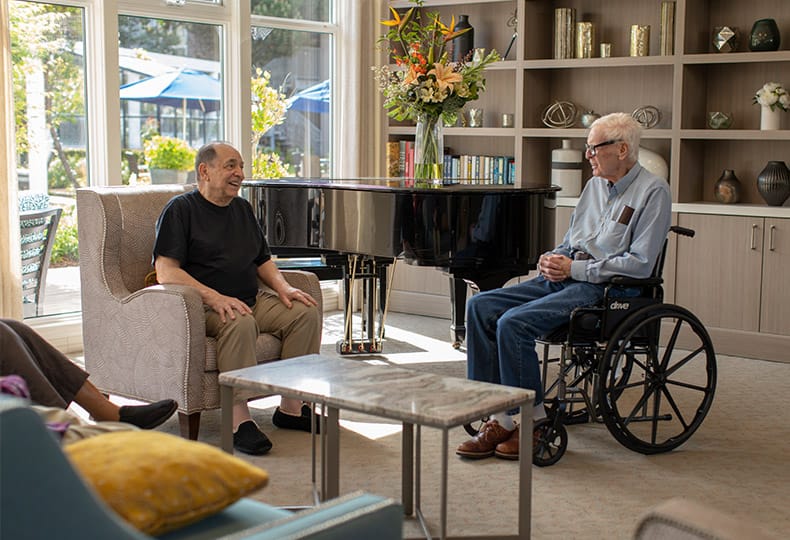 Assisted Living
Find the ideal balance between independence and supported living. Our expert team is standing by 24/7 when you need them. Everything you need is at your fingertips without the hassles of cleaning and cooking. We want you to live life on your schedule, not ours.
Learn More About Assisted Living
Memory Care
Settle into a comfortable place where you are free to be yourself and celebrate your life story. Focus on what you want to accomplish each day. Relax knowing you've got 'round-the-clock support from our Naya caregivers and registered nurses. Plenty of personalized services are available, including medication management, wellness consultations, and designated cuisine.
Learn More About Memory Care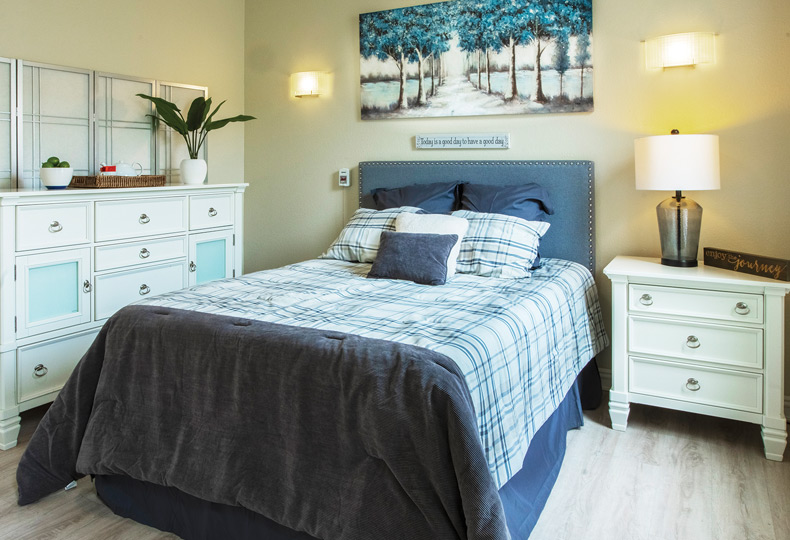 Short-Term Stays
Whether you're looking for a refreshing change of pace or you need a place to recover, a Short-Term Stay is the ideal option. Perhaps your caregiver is traveling, or you simply need a place to restore your energy after an illness, hospital stay, or surgery. Here, you can relax, recharge, or heal at your own pace with compassionate associates available 24/7 to provide the care and support you need.
Learn More About Short-Term Stays