Senior Living As You See Fit
A diverse community with a lifestyle of your choosing.
The unique lifestyle you'll experience at Fremont Hills is designed to engage residents with an undeniable curriculum that promotes connection and supports a robust community life. There's always something happening here. From social activities to classes to extraordinary outings, you will find activities and adventures that inspire and energize you.
If you're looking for an immersive, engaging senior living experience, you've found it. Every effort we make helps drive our goal of keeping your mind and body engaged. We assure you: There's something for each member.
Something for everyone.
Residents, associates, and local experts share their interests and create new opportunities to connect, grow, and learn as a community. We feature dozens of classes, programs, and workshops, and you're sure to find something that piques your interest.
The perfect fusion of wellness and care.
Through our partnership with the National Council of Certified Dementia Practitioners, we train our Naya caregivers to incorporate our residents into the rhythms of daily living. With empathy and understanding, Nayas communicate through validation rather than correction – helping to instill a sense of joy and purpose.
Dine with dignity.
Rediscover the joys of dining with accessibility and independence at the table. Devour protein-packed, nutritionally balanced meals served as bite-sized hors d'oeuvres. No assistance, no distractions, no utensils – no problem.
Experience a whole new reality.
Our EngageVR virtual-reality program creates transformative and immersive digital experiences that delight the senses. Visit places you've never been to for a world of new experiences – all at a time of your choosing, and from the safety and comfort of home.
Welcome made warmer with new friends.
Gain insider knowledge from your personal ambassador – a fellow resident and new friend to help you get settled, make introductions, and share their tips and tricks for easing into community life, getting involved, and thriving in your new home.
Go where the wind takes you.
Thrilling adventures await with safe, adapted group outings that defy expectations. From overnight camping trips to hot air balloon rides and everything in between, the possibilities are endless.
Prioritize what you want.
Maximize your freedom, and budget life around your choices. Flex your passions with a credit you can put toward the activities, amenities, and services that matter most to you. Choose what you eat, do, and enjoy.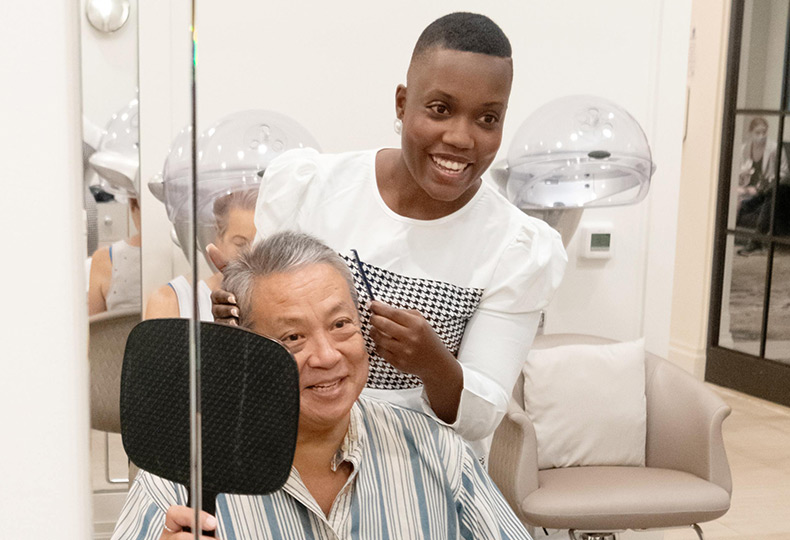 Beauty Salon
A new do goes a long way to a refreshing, revised you. Expert-level salon and grooming services help you look and feel like a whole new you.
Indulge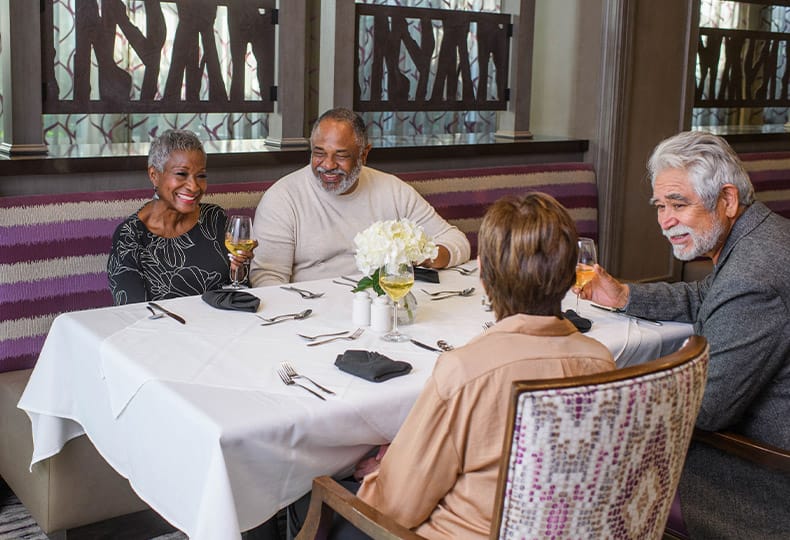 Happenings
A full social calendar will be your new norm at Fremont Hills. There is so much to do and see that, no matter how you choose to live each day, it will be with good people and great opportunities for personal discovery.
Explore Events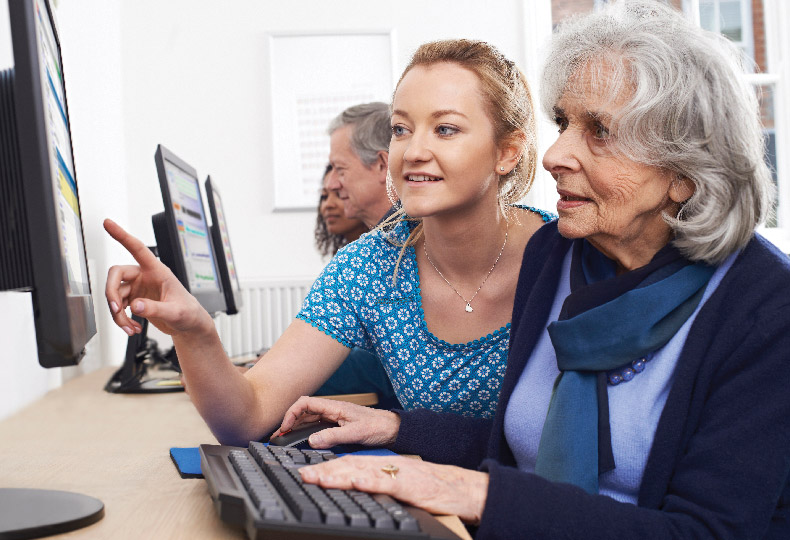 Watermark University
Due to our robust monthly calendar of events, every resident is invited to join us and expand their horizons. Everyone can enjoy our ever-changing catalog of classes and workshops, all designed to celebrate your new life of discovery.
Learn More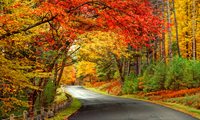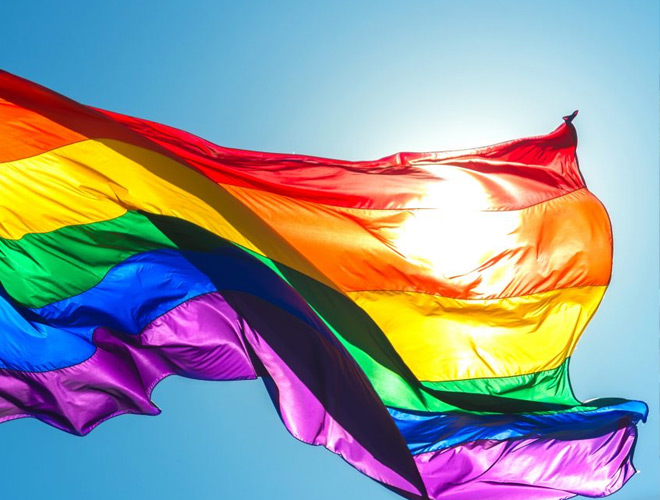 Partnerships
We're better together, but nothing without you. Our partnerships keep us at the cutting edge so we can keep bringing you a diverse array of new experiences, classes, and ways to enrich your life.
Explore Our Partnerships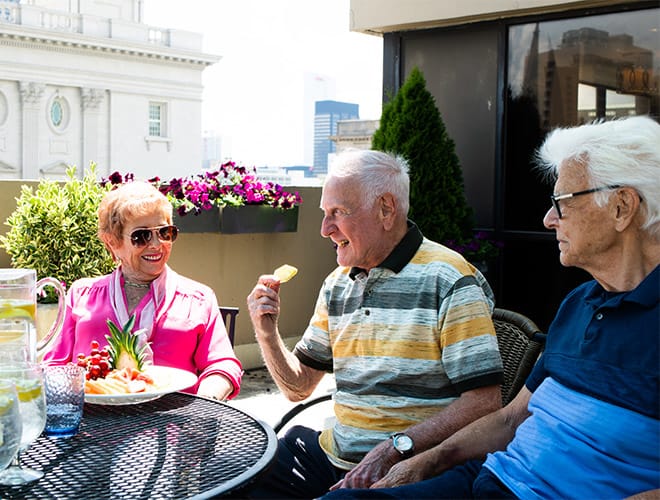 Activities & Events
Live passionately. Choose a home that will keep your mind sharp and your body moving. There's a new, robust life full of possibilities waiting for you here in Fremont Hills. You'll meet new people, visit new destinations, and have new experience.
See More Activities & Events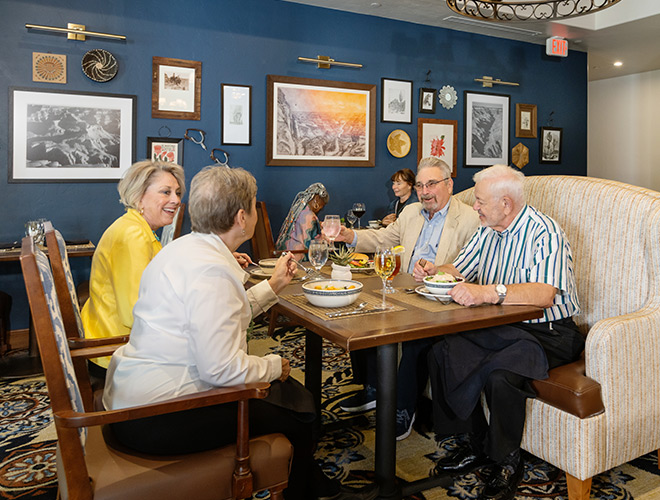 Flex Spending
Flex your passions. Budget your new life with a flexible spending plan that fits your lifestyle. Flex spending empowers you to make your own choices about what you eat, do, and enjoy.
Make Your Own Choices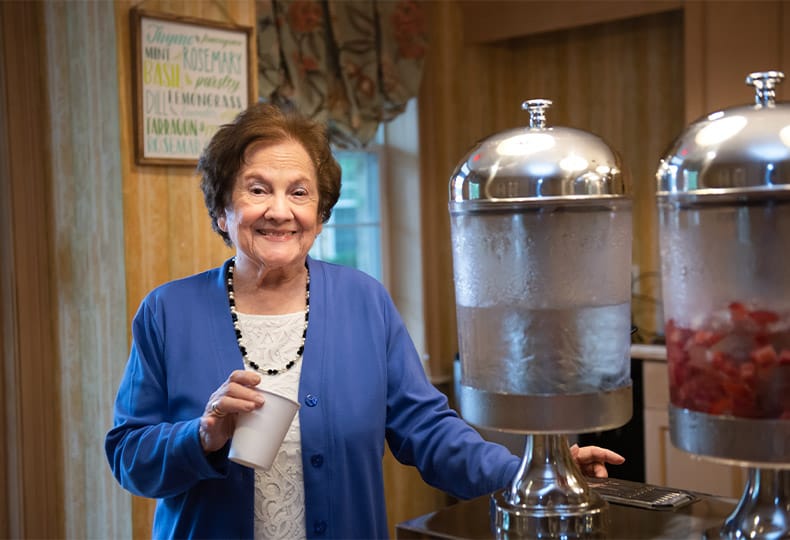 We chose this community for my mom after being referred here and on the reviews. They have restaurant-quality food. The place is always clean and kept up. There are nice courtyard areas. The activities are out of this world and getting my mom to be more active and social, like concerts weekly, tai chi, and field trips. They help her to her appointments. I would recommend this community to my friends and family.
Anonymous
Fremont Hills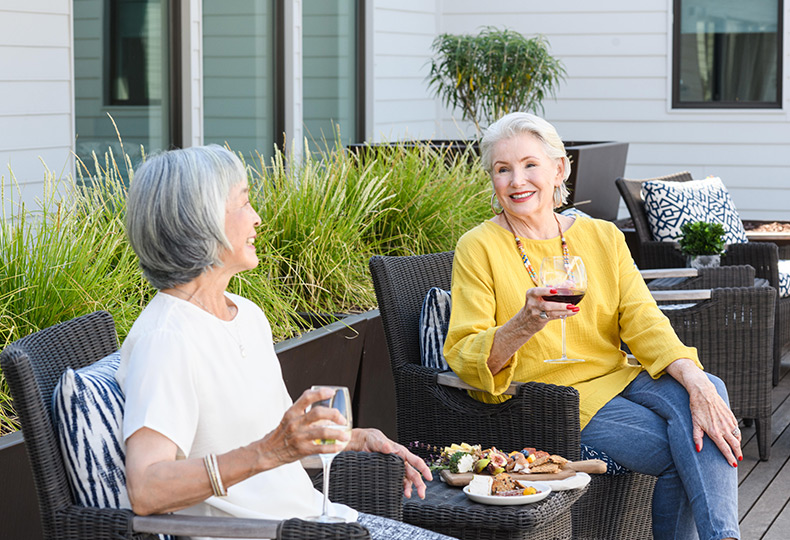 My grandma moved in about 2 months ago to Fremont Hills and I visited her yesterday and was impressed by the level of care and cleanliness of the facility. The facility is nice, lots of activities for seniors, and space in the common areas. It's been hard transitioning for the entire family, but Fremont Hills has been a huge help without breaking the bank for assisted living with my grandma, who is 90. The staff are friendly, but my mom especially appreciates the care of staff member Winnie. My grandma doesn't speak much English (she primarily only speaks Mandarin). Luckily Winnie has gone above and beyond to help my grandma with translations, bringing her to play mahjong, and ensuring she is safe and feels at home.
Candace C.
Fremont Hills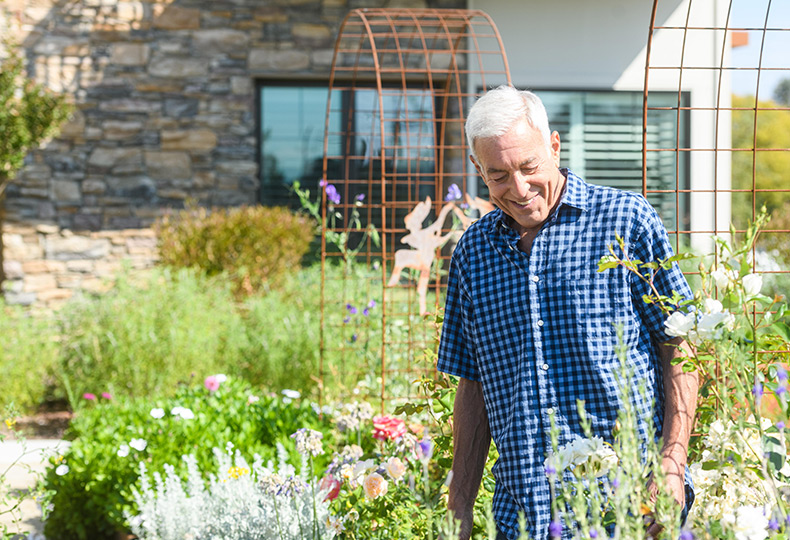 My mom was a resident of Fremont Hills for 2 1/2 years. She felt very comfortable with her living arrangements. All levels of the staffing showed concern, friendliness, compassion toward my mom and our family. Joan and her staff brought smiles to my mom. Our family deeply appreciates all you've done!
James O.
Fremont Hills