Farm-To-Table Dining
Feed your body, nourish your spirit.
Welcome to one of the world's top food and wine destinations. Our chefs always pull inspiration from nature's bounty, sourcing ingredients from nearby organic farms. Whether you opt for a meal alfresco by the fire pit or a multi-course gourmet dinner at one of our restaurants, you're always in for an unforgettable culinary experience here. Are you celebrating a special occasion? Our private dining room is the ideal spot for special meals and milestone celebrations.
Legend Gluten Free Vegan Heart Healthy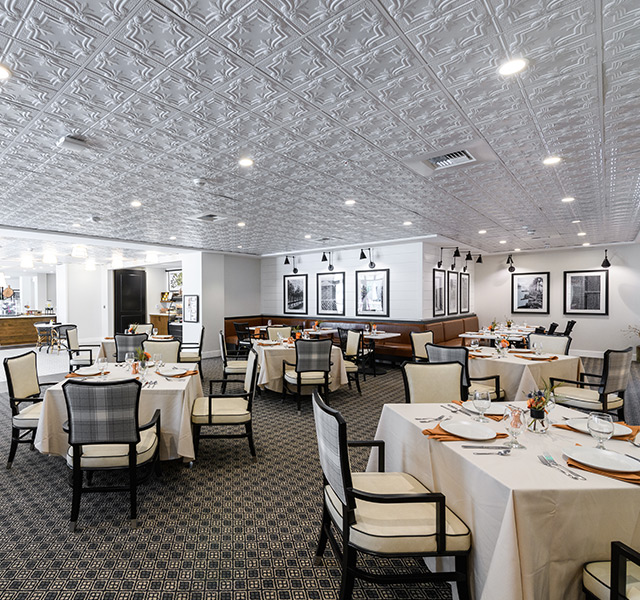 The Mark
Formal dining focused on the classics, including perfectly prepared steaks and chops. Decadent desserts baked in-house and an extensive California wine list.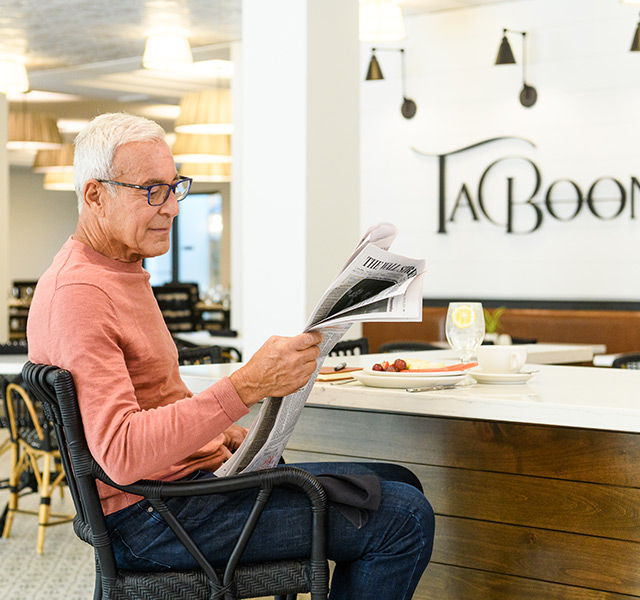 Taboon
Our signature full-service restaurant with an inviting open display kitchen and beautiful stone-hearth oven. Enjoy poultry, fish, flatbreads, small bites, and more. This lively spot is perfect for gathering with friends and family. The exciting menus are crafted by renowned chef Rebecca Katz of Healing Kitchen.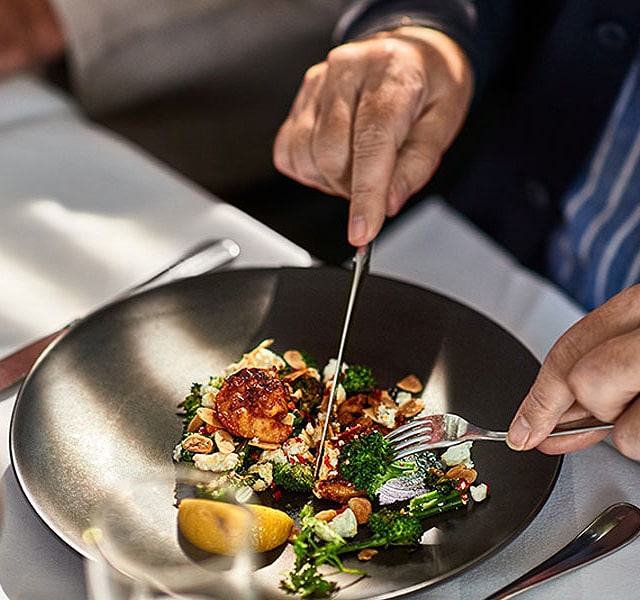 The Depot
This warm and welcoming spot offers full table service highlighting farm-fresh, seasonal ingredients. Breakfast, lunch, and dinner are available daily.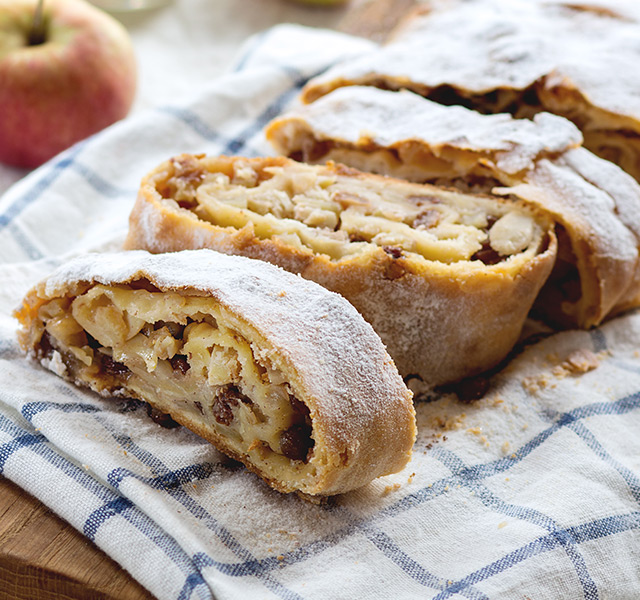 Gallery Café
When you want great coffee and conversation, head to the Gallery Café. Enjoy fresh pastries and hot cereals at breakfast, or delicious soups, salads, sandwiches, and house-baked desserts at lunchtime.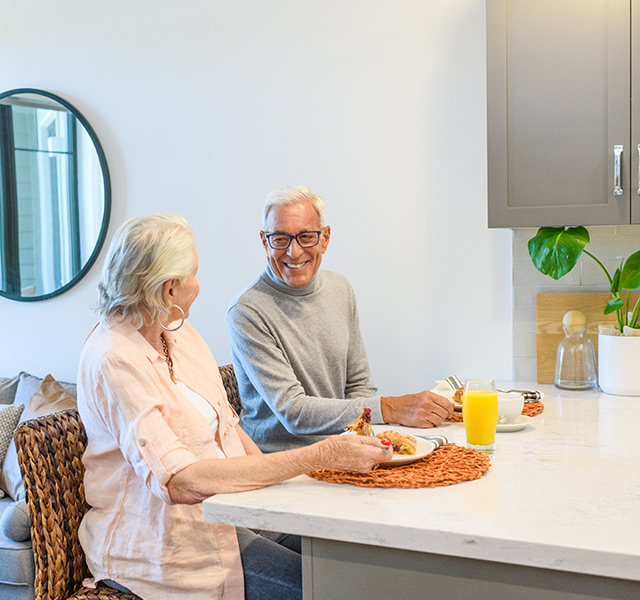 In-Residence Dining
Sometimes you feel like a quiet night in, which is perfectly ok. Our in-residence dining allows you to order off our restaurant menus and have meals delivered to your apartment.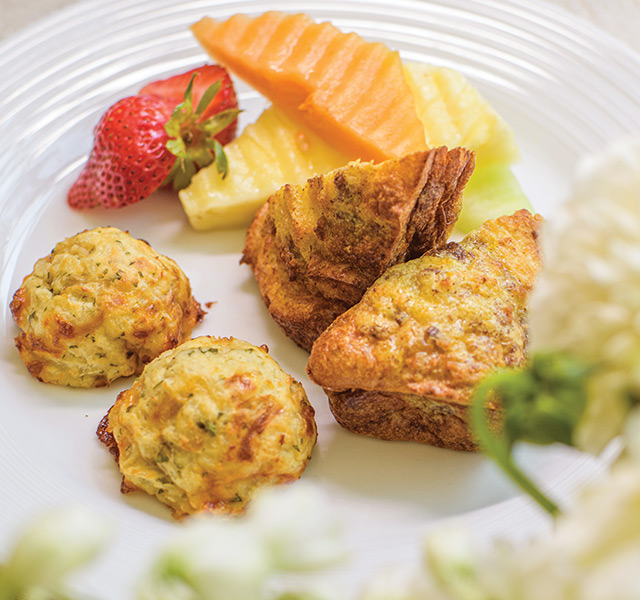 Gourmet Bites Cuisine
This groundbreaking signature program enhances your independence and brings back the joys of dining. Devour protein-packed, nutritionally balanced meals served as bite-sized hors d'oeurvres. No assistance and no utensils needed.
Learn More
Flexible Spending Plan
Maximize your freedom, prioritize what you want, and budget life around your choices. Enjoy a credit you can put toward dining, amenities, or other services. No two days look exactly alike, so why should your budget?
Learn More