WELCOME TO OCEANSIDE
Life is better by the beach.
Picture the perfect SoCal beach town and you've pictured Oceanside. The incredible year-round weather, natural beauty, and pristine beaches inspire an easygoing attitude as refreshing as the ocean breeze.

The coast is peppered with charming bungalows and wooden piers. So it's no surprise the city boasts a museum solely dedicated to surfing. But you can soak up as much culture here as sun — from the many museums to the murals decorating the neighborhoods, the city's love of creativity is proudly on display.

You'll spend plenty of time outside fishing, golfing, biking, and more. Whale watching is a perennial favorite, too. Though if you really want to go big, try skydiving for a truly breathtaking view of Catalina Island to the north.

It's also conveniently situated between San Diego and L.A., so family-friendly fun is never far away. Then again, with so much happening close by, we couldn't blame you if you never wanted to leave home.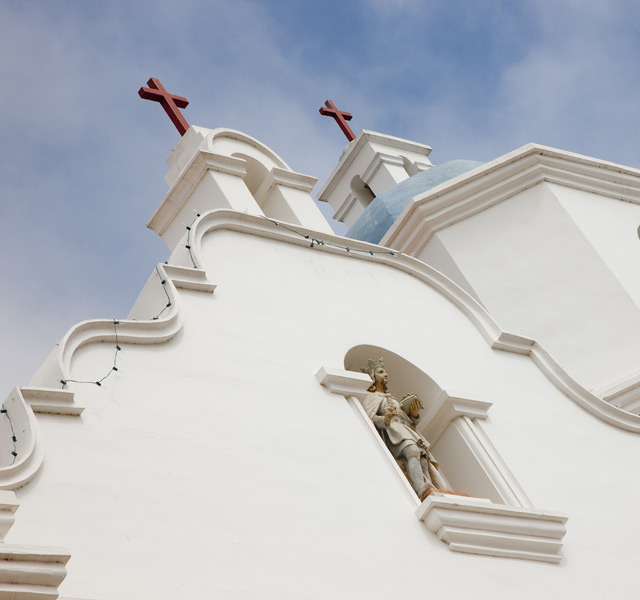 A History of Oceanside, California
Oceanside was named, not surprisingly, for its proximity to the Pacific Ocean. The area was first inhabited for thousands of years by the local Chumash people. But its documented history really began in the 1700s when Spanish explorers settled here. One in particular, named Portola, arrived in 1769 and founded the famous Mission San Luis Rey de Francia almost two decades later in 1798.

Oceanside wasn't officially incorporated until 1888, and it didn't take long for the beautiful beaches to become the main attraction. Throughout the 20th century, it enjoyed a few more booms, first during WWII and later in the 1970s, thanks to rapidly expanding suburbs. It still attracts plenty of newcomers today, though long-time residents of "O'side" proudly refer to themselves as the "O'riginals".
More History