enrich your life
Let curated convenience be your everyday experience.
We know it's all about the little details that make your home feel special. That's why we've created an impressive array of luxurious on-site amenities and services at The Watermark at San Ramon. From housekeeping and gourmet meals to integrative wellness support and salon appointments. Find cutting-edge technological advancements and signature services, all designed to make your days more enjoyable.
Do you need to run errands? We'll help with that too. We'll drive you to appointments, boutiques, outings, and more. Whether you're looking to go shopping, visit a doctor, or make a social call. Just sit back and enjoy the ride.
Let us cater to your every need and make your life here just a bit more special.
Amenities & Services
Designed to offer each member elevated and engaged life, our amenities include:
Dynamic Community Life Calendar
Fitness Center
Housekeeping Services
In-House Cable Channel
Library
Move-In Coordination Service
Pet-Friendly Environment
Salon & Barber Services
Transportation Services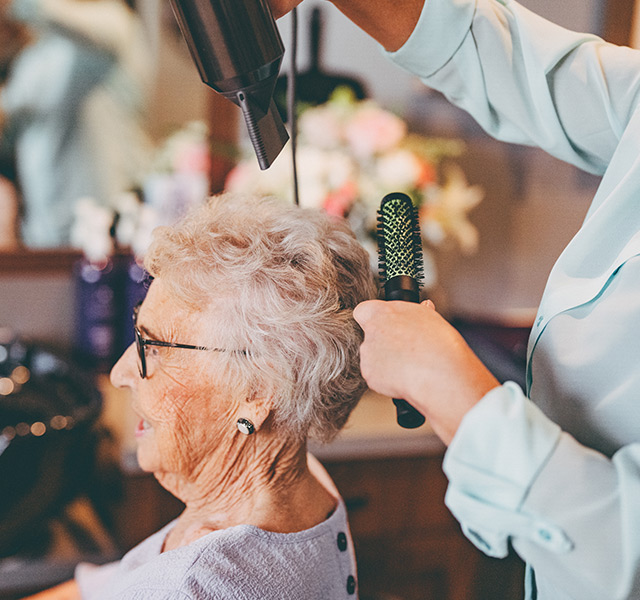 Salon
Treat yourself. You deserve it.
Relax and recharge with a refreshing experience at our exclusive salon. Get a new hairdo or a manicure (or both!). When you look good, you feel good, too.
Book Today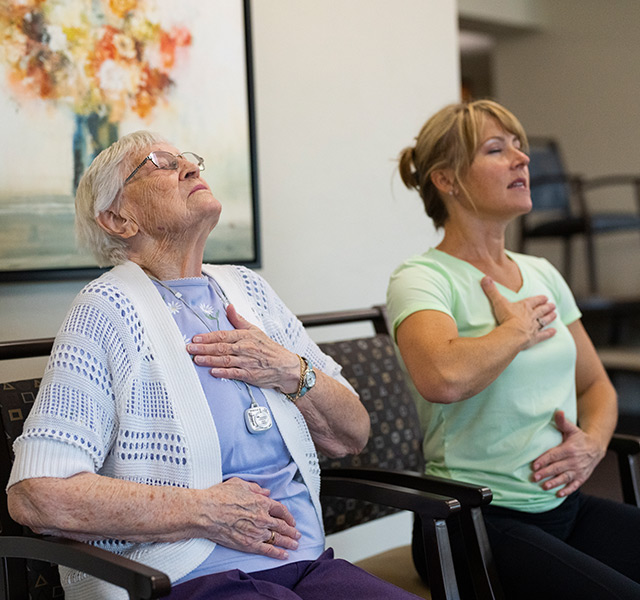 Fitness
Your wellness drives us.
Wellness experts and exclusive residents-only fitness programs are sure to help you get moving along the path to your best self.
Find the Right Fit
Flex Spending
The choices are all yours.
Here, the finances fit you. Flexible spending empowers you to make your own choices about what you eat, do, and enjoy. Plain and simple.
Go Ahead Live a Little