ideal senior living in San francisco
Because life is too short to settle for anything less.
It's time to live life on your own terms and find a sense of happiness. At Sagebrook Senior Living at San Francisco, we provide ample opportunities and tailored programming designed to meet your individual needs.
Discover a community where you're welcomed and celebrated. What inspires you? From creative arts programs to cooking classes, social gatherings, fun-filled outings, exercise classes, and more, there's truly something for everyone here. Come discover a new standard in senior living communities.
There's always something happening.
Residents, associates, and local experts share their interests and create new opportunities to connect, grow, and learn as a community. We feature dozens of classes, programs, and workshops, and you're sure to find something that piques your interest.
The perfect fusion of wellness and care.
Through our partnership with the National Council of Certified Dementia Practitioners, we train our Naya caregivers to incorporate our members into the rhythms of daily living. With empathy and understanding, they communicate through validation rather than correction, helping to instill a sense of joy and purpose.
Dine with dignity.
Rediscover the joys of dining with accessibility and independence at the table. Devour protein-packed, nutritionally balanced meals served as bite-sized hors d'oeuvres. No assistance, no distractions, no utensils – no problem.
Grow and thrive.
Our passion is your success, however that looks to you. 360Well is an integrative program rooted in the four key circles of wellness — mind, body, spirit, and community — and is designed to promote overall health, well-being, and independence.
Go where the wind takes you.
Thrilling adventures await with safe, adapted group outings that defy expectations. From overnight camping trips to hot air balloon rides and everything in between, the possibilities are endless.
Experience a whole new reality.
Your world will never be the same again. Our virtual reality program creates immersive, transformative digital experiences that captivate the senses. Visit places you've never been to for a world of new experiences at a time of your choosing, and from the safety and comfort of our community.
Welcome made warmer with new friends.
Gain insider knowledge from your personal ambassador, a fellow resident and new friend to help you get settled, make introductions, and share their tips and tricks for easing into community life, getting involved, and thriving in your new home.
Prioritize what you want.
Maximize your freedom, and budget life around your choices. Flex your passions with a credit you can put toward the activities, amenities, and services that matter most to you. Choose what you eat, do, and enjoy.

Partnerships
Partnerships keep us current on ways to embrace and discover the intricacies of community diversity and learn how to enrich life daily. The journey to a more enlightened sense of being begins with our many classes, programs, and classes.
Explore Our Partnerships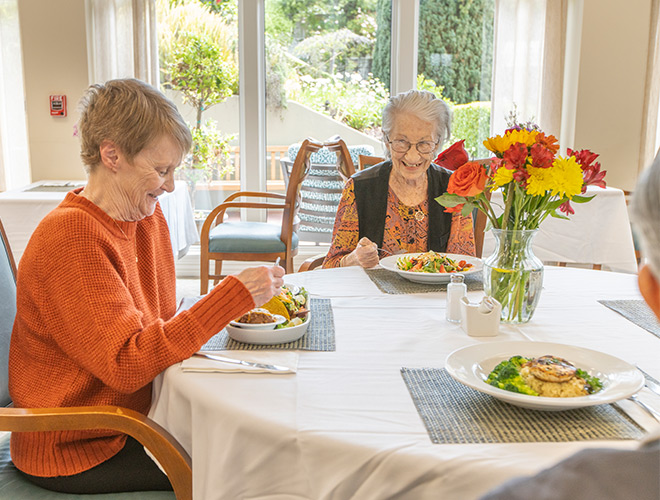 Flex Spending
Finally, a community where the finances fit you. Flexible spending enables independent living members to make their own choices about what they eat, do, and enjoy. Plain and simple.
Learn More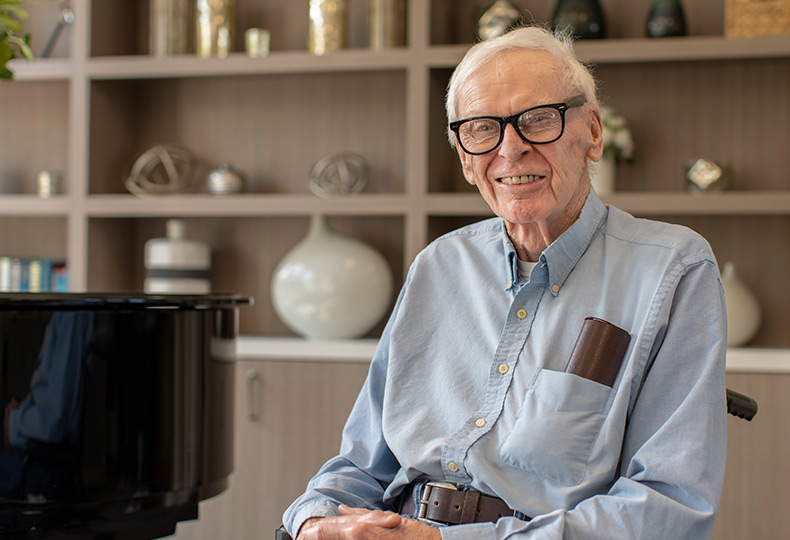 My stepfather is living in Sagebrook Living Center for over a year. He is in the Memory Care Unit and I am so grateful to all the staff for the care of him. I am in frequent touch with the staff and always get the updates. Everybody is friendly and caring. Food is very good (my stepdad likes it), the facility has a beautiful courtyard and nice dining area.
Mira D.
Sagebrook Senior Living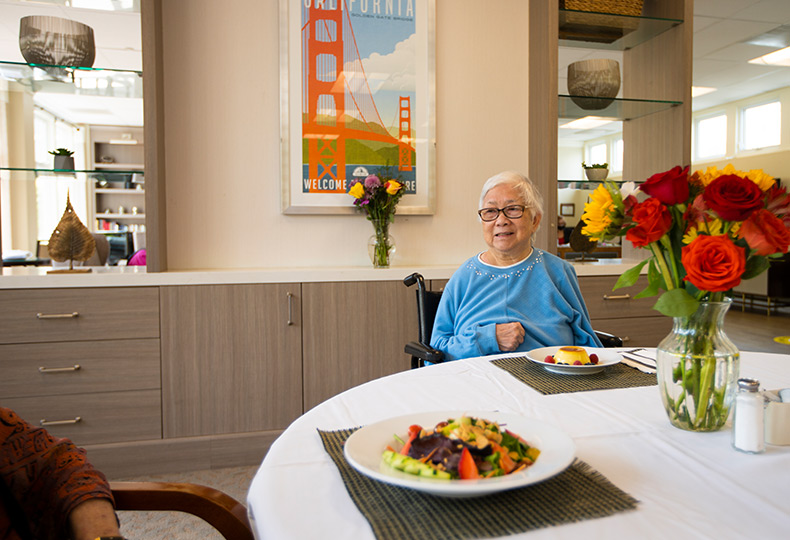 Great location to all the nearby shops and the park is right around the corner. Beautifully renovated with modern decors and living spaces. We were worried that it would be a hard adjustment for our mom but it was the best decision for her. Great location and nice staff.
Rhayea R.
Sagebrook Senior Living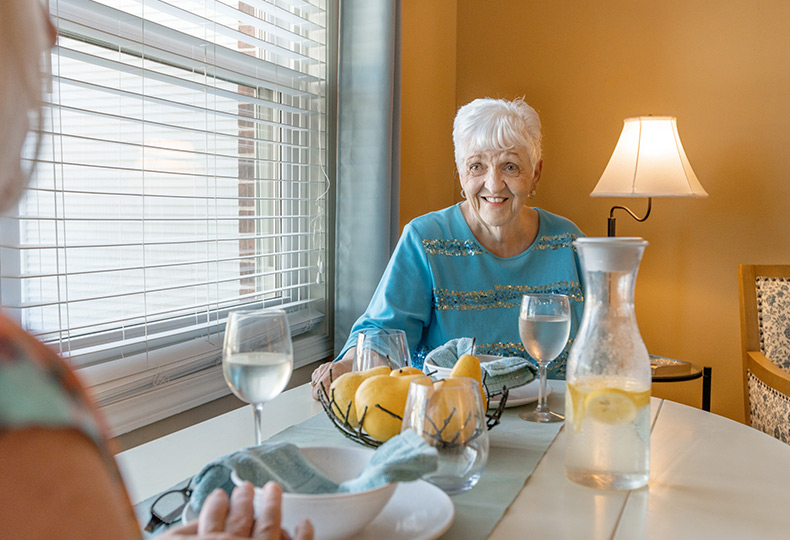 My partner moved into Sagebrook Senior Living at San Francisco, and they were welcoming. They were clear and concise about explaining their facility and their policies. I was very impressed with the sparkling cleanliness and beauty of the patio. This was the kind of place that that I knew my partner would have chosen for herself. It was classy, but not overly ornate. It was just classy and beautiful. I didn't get to see any activities going on, except people eating in the dining room (which has very pleasant ambiance). They had sandwiches for us, and it was quite delicious, well prepared, and attractive. The staff is very pleasant, very efficient, and understanding.
Nancy
Sagebrook Senior Living