welcome to san francisco
Discover Northern California living at its finest.
When you want to be in the heart of it all, San Francisco is the place to live. From award-winning restaurants to ample outdoor recreation, this iconic city has something for everyone. Numerous historical attractions and important landmarks are just minutes away. You'll be spoiled for shopping, dining, and entertainment options.
From San Francisco, you can easily take day trips to notable wine regions, relax along scenic coastlines, and embark on adventurous mountain getaways. Head to Napa for a day of wine tasting, go hiking in Lake Tahoe, or try kayaking in Tomales Bay.
Come experience life at Sagebrook Senior Living at San Francisco. Don't be surprised if it's love at first sight.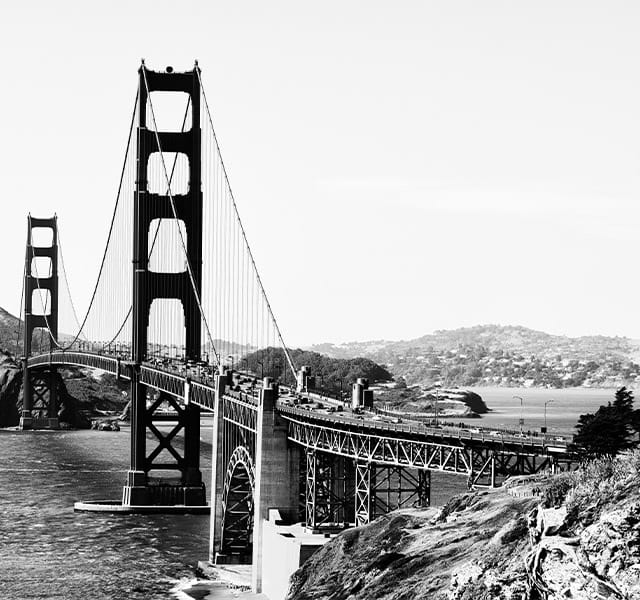 A Brief History of San Francisco
In its early days, San Francisco Bay was home to Native American tribes. Later it became a Spanish mission and pueblo, then moved under the control of Mexico. California ultimately declared its independence from Mexico, becoming a U.S. territory in 1846.
The area's original name wasn't San Francisco either. It was called Yerba Buena, taking its name from the aromatic herb of the same name. Spanish colonists founded the Presidio of San Francisco and Mission San Francisco de Asís, officially establishing the name San Francisco in 1776.
The 1848 discovery of gold resulted in a massive influx of residents looking to strike it rich. Even after the gold boom was ending, San Francisco continued developing. The city's first cable car service started in 1873.
The 1900s kicked off with one of the worst disasters in California history — the devastating 8.25 earthquake of 1906 that resulted in an unknown number of deaths. However, the city went on to erect some of its most iconic landmarks, including the Coit Tower, Golden Gate Bridge, and Alcatraz Island.
From a cultural standpoint, San Francisco has been the epicenter for numerous important events and movements, cementing it as one of the most influential cities in the country.
More History

Contact Us
We're happy you're here.
Questions? Interested in a tour? Want to attend one of our events?
We're excited to meet you.
Fill in the form, or call us at 415-346-0246 to learn more.