Always Nutritious and Delicious
Fresh ingredients, true flavors, genuine passion.
Enjoy delicious and creative daily creations for lovers of the culinary arts. Celebrate good health and simply good food. Everything on the menu is both healthy and flavorful. Dining is anything but boring here.
Legend Gluten Free Vegan Heart Healthy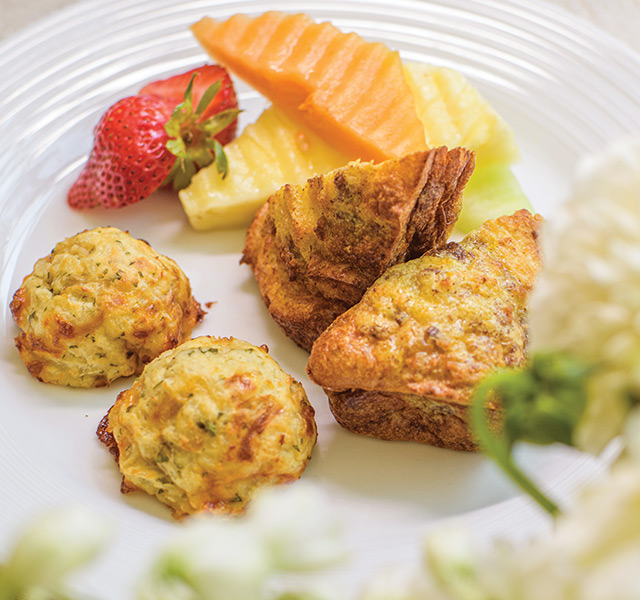 Gourmet Bites Cuisine
This groundbreaking signature program enhances your independence and brings back the joys of dining. Devour protein-packed, nutritionally balanced meals served as bite-sized hors d'oeurvres. No assistance and no utensils needed.
Learn More
Flexible Spending Plan
Maximize your freedom, prioritize what you want, and budget life around your choices. Enjoy a credit you can put toward dining, amenities, or other services. No two days look exactly alike, so why should your budget?
Learn More